Grand Street Townhouse
From the facade structure to interiors - the Client transformed this building into high-end boutique rental units. WLS provided interior design concepts to outfit all residential units.
Grand Street Townhouse
The largest unit on the top floor features rare exposed vintage roof ceiling beams. It very much reminiscent of a romantic Parisian attic roof experience.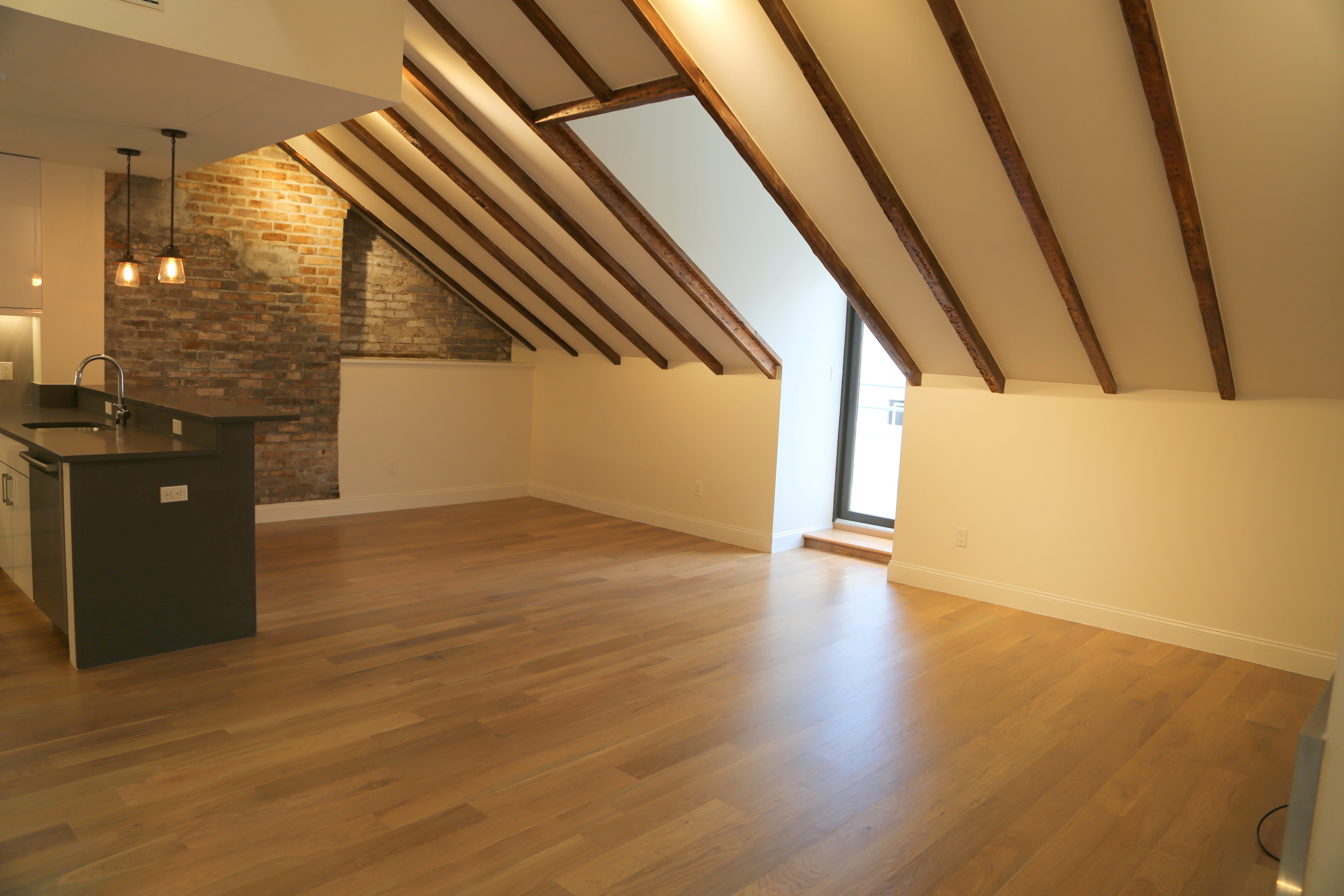 Grand Street Townhouse
We contrast the rustiness with crisp sheetrock and indirect lighting. The result is sculptural and unique.
Grand Street Townhouse
Open kitchen with large island paired with engineered stone countertop. Glossy white cabinetry is design to be minimal and blends into the living space as a larger whole.
Grand Street Townhouse
Simple bathroom that feature gentle colors and soft lighting. You get the high end bathroom experience though artfully chosen cost-effective materials and fixtures due to the construction budget.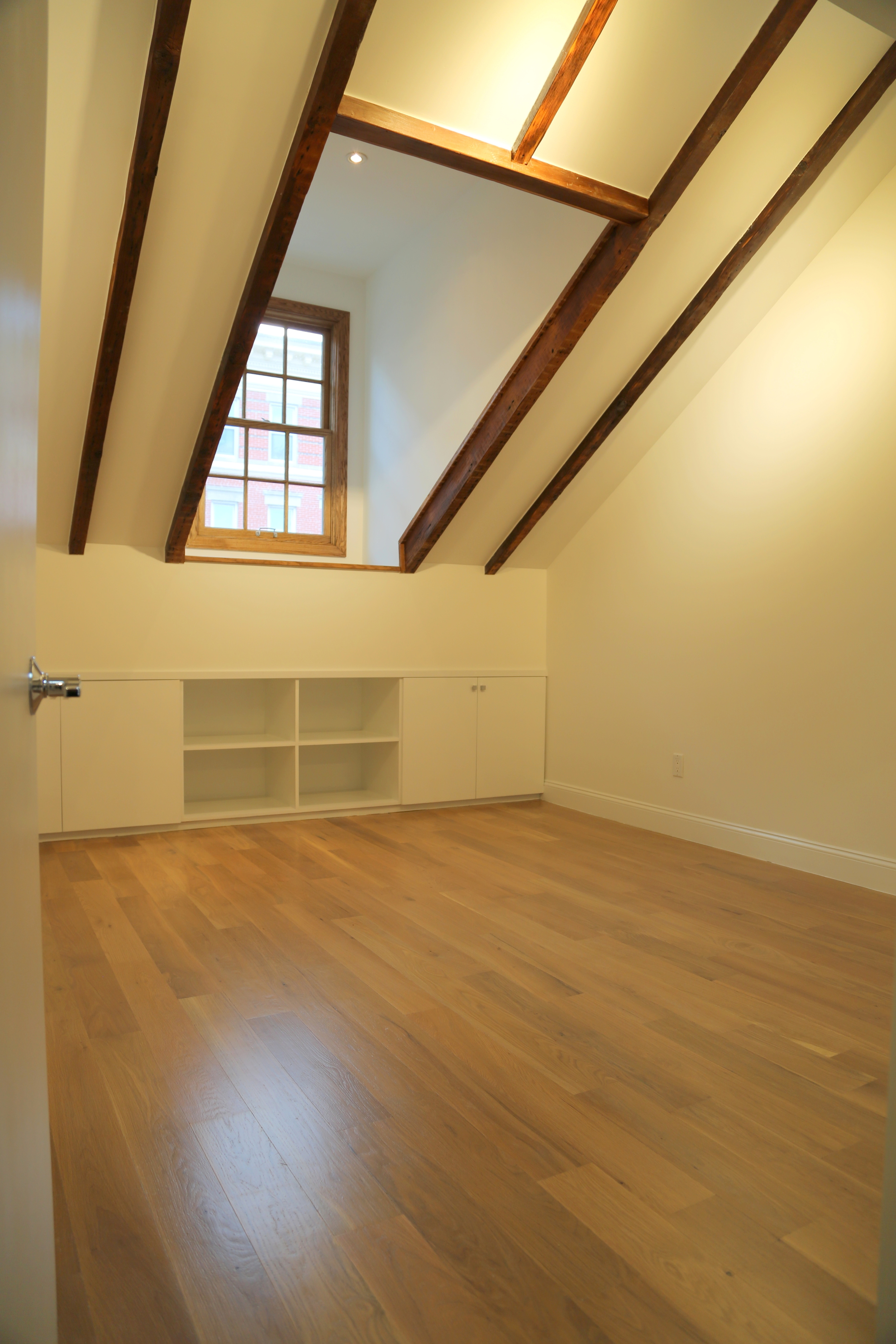 Grand Street Townhouse
No dead space was wasted in this project. We utilized the funky space below the window to create storage cabinetry for the Master Bedroom.