Sahib
Sahib is located in Manhattan's popular Murray Hill neighborhood and takes its interior design inspiration from the charming monochromatic textile block printing arts of Jaipur, India.
Sahib
Notable design features a rustic wood slatted ceiling that radiates soft light and custom engraved wood block wall art.
Sahib
A relaxed chic atmosphere is expressed through distressed bistro style furniture and vintage wood beaded chandeliers.
Sahib
Our goal is to create a refreshing contemporary dining environment that makes tasting authentic Indian cuisine a joyous experience.
Sahib
Thanks to Prince Rumi for the photos.
Sahib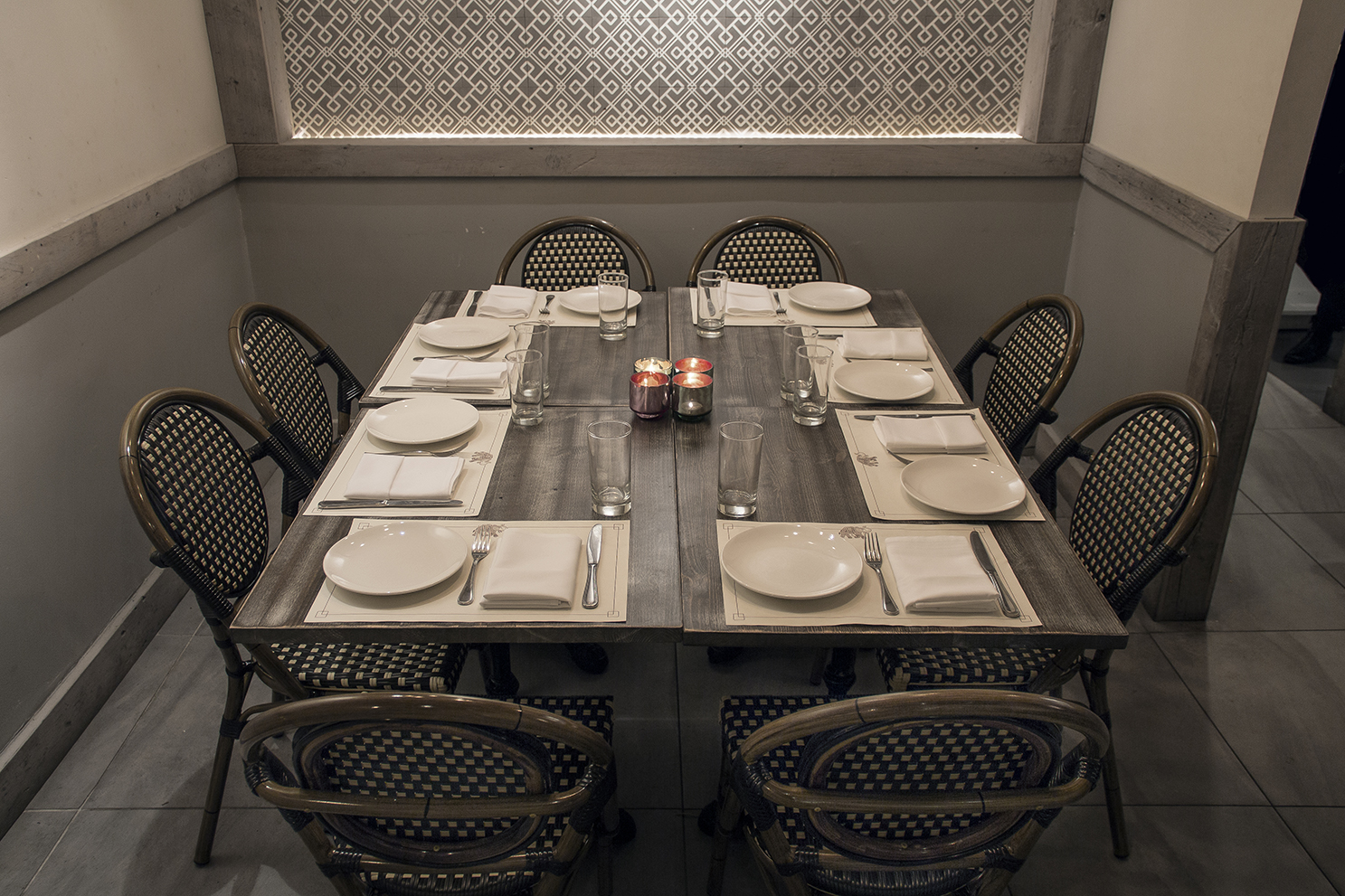 Sahib
Sahib