Yerba Buena
Yerba Buena on Avenue A in the Lower East Side was chosen by New York magazine as one of The Best Restaurants to Open in 2008.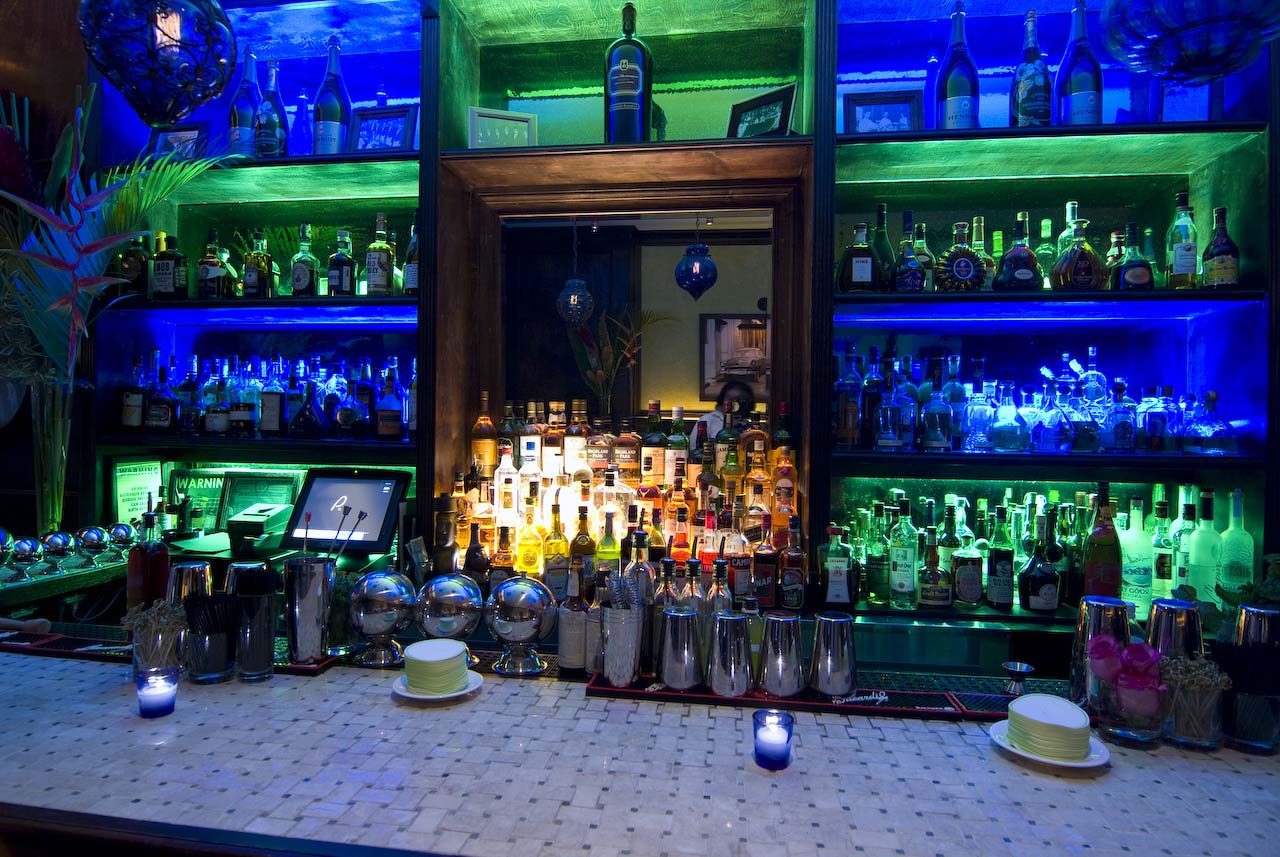 Yerba Buena
This LES latin restaurant continues to win praises.
Yerba Buena
Evoking the mood of a 1940's Havana cocteleria, the bar is backlit with aqua, green and blue textured mirrors under a sea foam colored ceiling that is accented with hanging glass lanterns.
Yerba Buena
The dining room walls are lined with floral lime green wallpaper and paired with elegant white banquettes.
Yerba Buena